Security and Access Systems for Business, Government and Residential Needs
We are the security professionals! We offer security solutions for your business, government building, or your home and are certified by the product manufactures and experienced in installing, repairing, testing, and maintaining the most sophisticated security technology on the retail market.
Security And Access Systems in Albuquerque, NM specializes in sales, design, installation, maintenance, and repair of the following new and used safety and security equipment for business, industrial, government and residential customers:
Access Control Systems
Intrusion Alarm Systems
Video Surveillance Systems
Intercoms
Tele-Entry Systems
Fire Detection Systems
We are proud to offer competitive pricing, and we do have a GSA pricing schedule available. Whether you need security for your Business, Government, or your Home, we offer the same great service, starting with free quotes and estimates. For over 30 years, Security and Access Systems has worked to build long-term relationships with our customers by providing exceptional service and quality brand products and keeping property safe in Albuquerque, Santa Fe, and central and northern New Mexico.

Industrial & Commercial Security Systems (ICSS, Inc.) and Home Security Systems
Home Security Systems, Inc. is a 42-year-old company with more than 10,000 installs in New Mexico. It was originally formed to sell, install, service and monitor the residential and small commercial markets. Today it is the only alarm company owned and operated Central Monitoring Station in Albuquerque. Five years after its start, we were requested to start installing security systems including cameras, access control systems, and Fire alarm systems in the Albuquerque area. Industrial & Commercial Security Systems, Inc. (ICSS, Inc.) was formed for that business. Today, it has installed more than 7,000 systems in New Mexico, in large commercial facilities and government projects including classified facilities.
We pride ourselves, on the fastest, most secured Wireless Monitoring Service available in the world. The AES RapidWave Technology utilizes wireless radio signals to transmit to the monitoring station, thus getting alarm signals to our operators in 3-seconds or less for the fastest response possible. Faster monitoring means faster response times by the police. We also offer our clients the best, most-reliable armed security professionals available in New Mexico for an immediate response to your security alarm activation.
(505) 888-2954
2400 Comanche NE
Albuquerque, NM 87107
http://www.icssnm.com
class="col-md-9">
A-TECH Security, Inc.
A-TECH Security, Inc. is one of very few alarm companies that does not lock you into a contract that binds you to us for an extended period. We believe our customers should be our clients because of our service, not what a contracts state. We, at A-TECH Security are committed to your security first. We custom design all security and video surveillance systems to meet your needs. We specialize in both commercial and residential alarm installation, service & repairs and can work on almost every system manufactured. We install video camera systems using products that can be viewed remotely by pc or mac computers, iPhones, droid & blackberry devices. We also install and service access controls and card swipe systems.
With A-TECH Security, Inc., there is simply no job too big or too small.
(505) 821-5777
A-TECH Security, Inc.
P.O. Box 92948
Albuquerque, NM 87199-2948
http://www.atechsecurity.com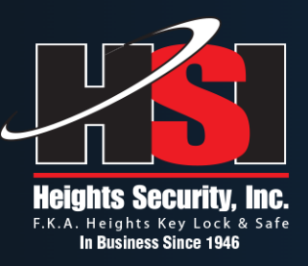 Heights Security, Inc.
The locksmith division of Heights Security was started in 1946 by Eloy Sanchez under the name Heights Key & Fix-It Shop "We fix anything but broken hearts". In 1957, Eloy began construction of their building on the southeast corner of San Mateo and Lomas, where it still stands today. Eloy and Faustina Sanchez ran the shop until 1972 then sold it to their daughter and son-in-law, Lucia and Ray McGranahan. They ran the company until 1995 then sold it to their son and daughter-in-law, Marc and Gwen McGranahan making it a third generation company. Marc and Gwen noticed a trend heading toward more electronic security so in 2010 Heights Security, Inc. was opened and now offers their customers more complete security services. In 2014 we invited Robert Archuleta, with the company since 1999, as our accomplice in the security organization. In 2018 our two organizations joined forces as Heights Security. From the very beginning to the present day we have stayed true to Eloy and Faustina's formula.
(505)-265-7807
920 San Mateo Boulevard Northeast
Albuquerque, NM 87108
https://www.height-security.com/

Professional Security Consultants, Inc.
Was founded on the premise of designing, installing, and maintaining high end security solutions. Ten years ago, our Chairman recognized the growing problem in the industry of the "install and forget it" mentality. Our company has taken the unique approach of maintaining remote diagnostic and remote programming capability for all of its installed systems, enabling us to respond to our customers' needs instantaneously, 24 hours a day. Professional Security Consultants, Inc. also retains redundant databases of all customer systems, updated weekly. Our central monitoring station utilizes dual Net Wolves Wolf Pac firewall servers-impenetrable to outsiders—and redundant Blue Ridge crypto servers. Additionally, we run top-of-the-mark anti-virus and anti-spyware applications to assure that all data and information systems are secure and free of any cyber threats. We offer the most advanced and secure IP monitoring system in the industry today. PSC Inc. has expertise in working with both state and local officials, coast to coast, and holds membership with the following organizations:
Access Control Systems
Intrusion Alarm Systems
Video Surveillance Systems
Intercoms
Tele-Entry Systems
Fire Detection Systems
Intercoms
Tele-Entry Systems
Fire Detection Systems
(505) 265-2222
1740 Grande Boulevard, Suite A
Rio Rancho, NM 87124
http://www.prosecuritycons.com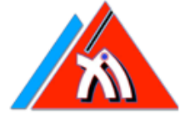 ATI Security strives to exceed your expectations by developing and maintaining long-term working relationships with our clients. We specialize in low voltage, safety, security, and surveillance systems throughout New Mexico.
Our staff has over 125 years of combined experience we can draw on to install or test your systems. Count on ATI Security for:
CCTV camera/surveillance installation
Security alarm installation
Security alarm monitoring
Access control/Intercom system installation
Life safety fire alarm systems
Audio/Video installation
Data network/fiber optic cabling
Home theater systems
Because of our quality products and extensive expertise, we're able to meet a variety of security needs and budgets. We believe in offering the best technical solutions, and in using the best equipment to install those solutions.
Whether you want surveillance cameras installed in your Santa Fe business or a security alarm installed in your New Mexico home, you'll gain peace of mind when you work with ATI Security. Schedule a free security evaluation by calling our specialists at 505-473-0508 today.
http://atisecurityinc.net/contact/
1567 Center Drive
Santa Fe, NM 87507
(505) 473-0508


Thompson Security is a family-owned business offering a one-stop-shop for your security system, satellite, television, and internet needs. With nearly 20 years of experience in both residential and commercial settings, our accomplishments include over 3,000 satisfied customers. Our journey by far has been a wonderful one due to our dedicated services and security devices we provide.
Our main ambition is to provide customers the best home security and automation services to the whole of the Albuquerque city. We provide all important home security and automation devices with long durability. When it comes to home automation we provide
Smart Lighting
,
Garage Door Opener
,
Smart Doorbell
,
Medical Devices
, and much more. You may check our website thoroughly and purchase your desired security devices.
(505) 304-2416
10421 Montgomery Parkway, NE
Albuquerque, NM 87111
www.thompsonss.com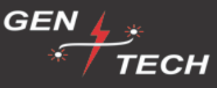 Proudly serving Santa Fe since 1996 is a locally owned and operated home security and automation business in Santa Fe. We started the company in 1996 to serve the needs of homeowners in a more personal and customized way than is possible with other large security chain organizations. While home security was our original mission, we soon discovered a need to serve our customers in the areas of custom home audio and home automation as well. Many of our clients found it preferable to deal with one professional company for all these needs rather than a number of separate entities. We also found a need to retrofit out of date installations with newer, more modern equipment and many clients chose to have us take over the monitoring of their existing systems as they preferred a local company with whom they could build a relationship over a national monitoring center with no local presence.
We have many, many satisfied customers and are happy to provide you with references. Many of our existing customers have been with us for more than a decade and a large proportion of our new business comes to us as referrals from our satisfied customers.
Home Security and Fire Protection
We specialize in home security and fire protection. Whether you require a new installation as part of your home construction, retrofit of an older system or remodeling an existing home we can provide you with a system to meet your needs. Let us take care of all your home security needs and give yourself peace of mind.
24 hour a day monitoring
Retrofit existing systems
Hour on call service technicians
Takeover of existing systems
New construction installation
Friendly, prompt personalized service
(505) 466-3135
1273 Calle De Comercio, Suite A
Santa Fe, NM 87507
https://www.gentechsantafe.com/
Kirschenbaum & Kirschenbaum, P.C., has represented the alarm industry since 1977. The firm has litigated more cases for the alarm industry than any other firm in New York, and most likely, the country. The firm's Merger and Acquisition department is experienced in buy-sell transactions, with professional services ranging from brokering the deal to legal services from LOI, contract to closing. The practice has extensive experience handling claims between alarm companies for tortuous interference of contracts and a wide range of shareholder and corporate disputes. We regularly litigates in New York State court and are experienced in Federal Court.